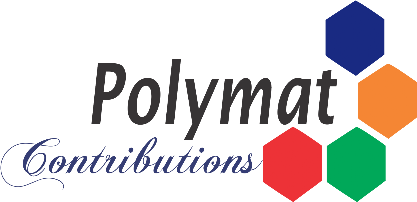 Dear colleagues and students:
On behalf of the Organizing Committee, it is my pleasure to invite all those who participated in POLYMAT-2019 with oral and poster presentations to publish the proceeding of your work in the online magazine "POLYMAT Contributions". All the articles must be written IN ENGLISH and should have a maximum extension of 4 PAGES (including figures). The deadline for proceedings submission is August 15th 2020.
The articles will be referred and published online by October 2020. This magazine has ISSN 2448-590X and after the publication of your work, you are allowed to use the images and part of the content in other further publications. Thanks for your interest in publishing in this electronic magazine related to the International Conference on Polymers and Advanced Materials POLYMAT.
Prof. Ernesto Rivera
Editor in Chief (POLYMAT-Contributions)